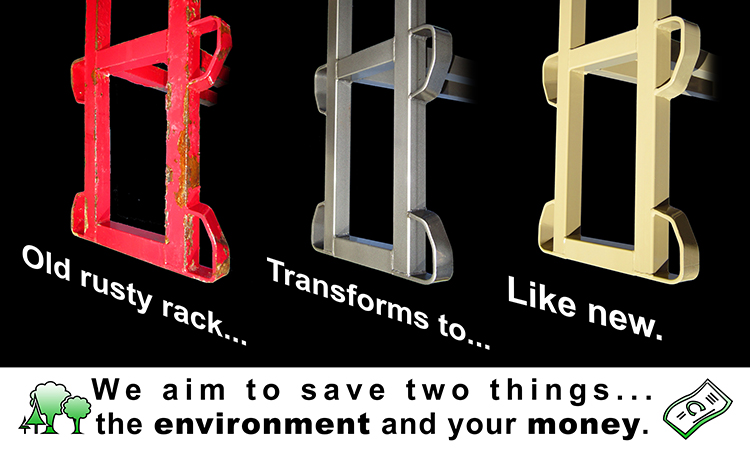 Your old rusty racks are valuable and you have control of how Topco impacts the environment. Time to cash in on your "bone-yard"!
When Topco Inc. began producing barrel racks for wineries in 1997, it was evident that these racks had a limited service life, primarily due to rust degradation. Although they were finished with high-quality powder coat, intrusions caused by denting or abrasion allowed metal exposure to the generally corrosive winery environment. Typically, after five to seven years of service, many racks are unfit for continued service. In addition, it was known that many wineries had extensive "bone yards" of damaged or obsolete racks which were rusting to perfection. Since then, Topco Inc. has searched for a solution. And now we are pleased to announce that one has been found.
To read more about the recycling process, click here.
Our 2-sided brochure below: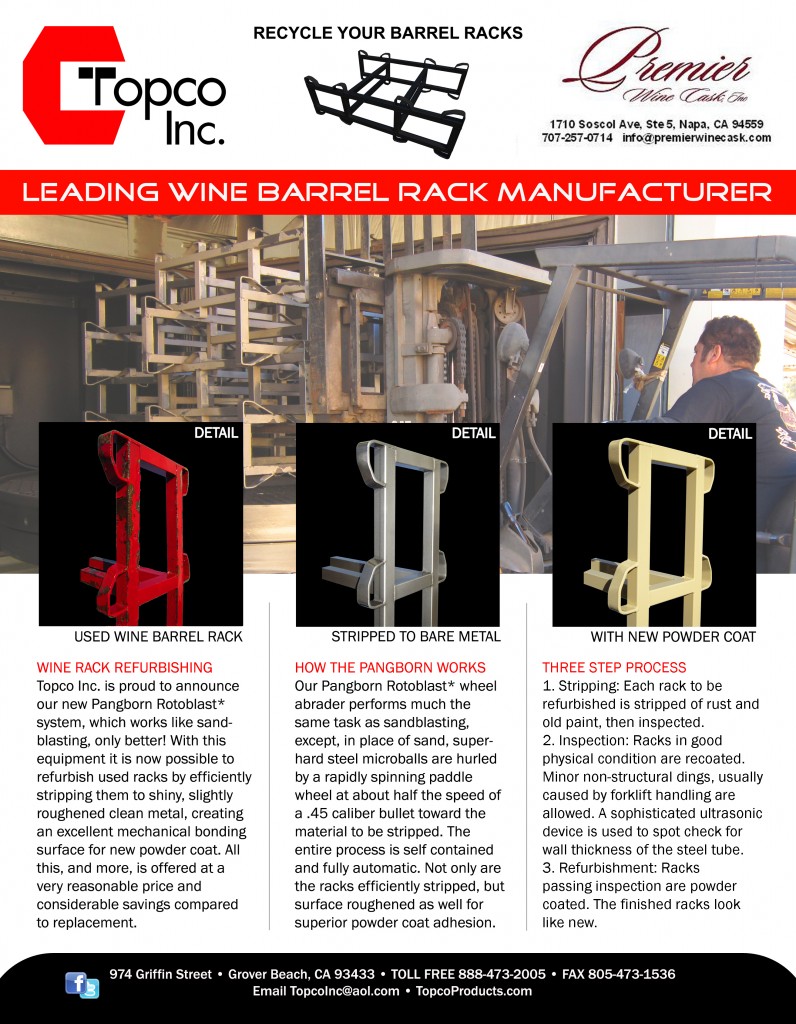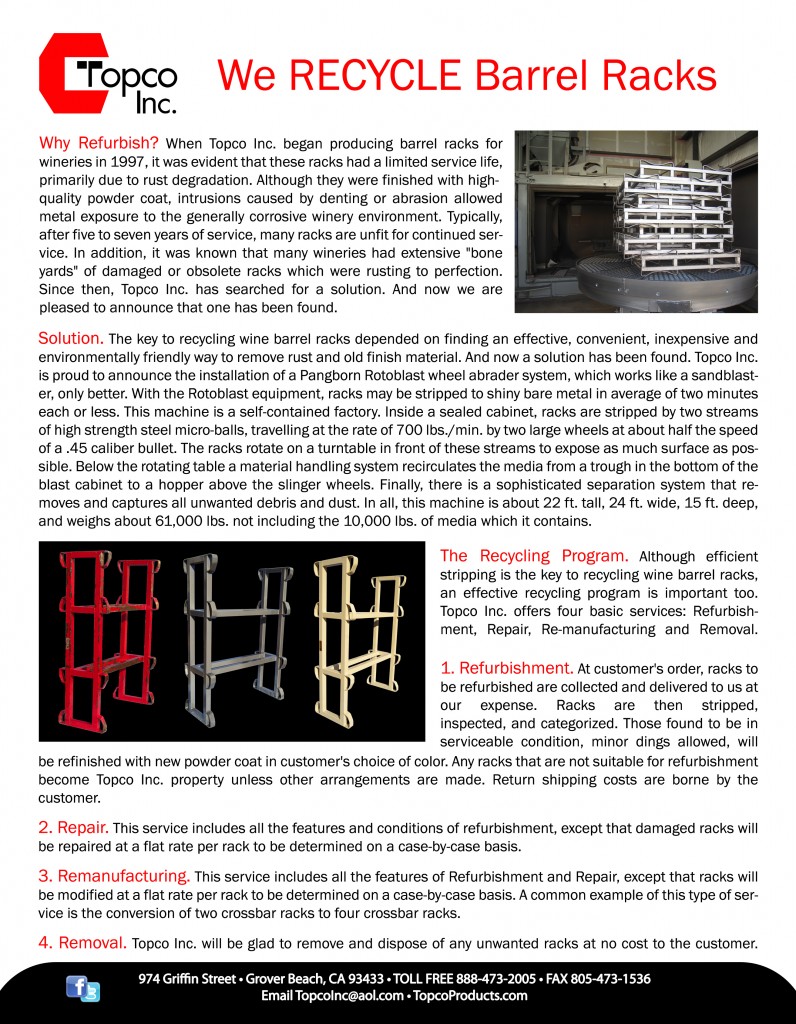 Topco, Inc.